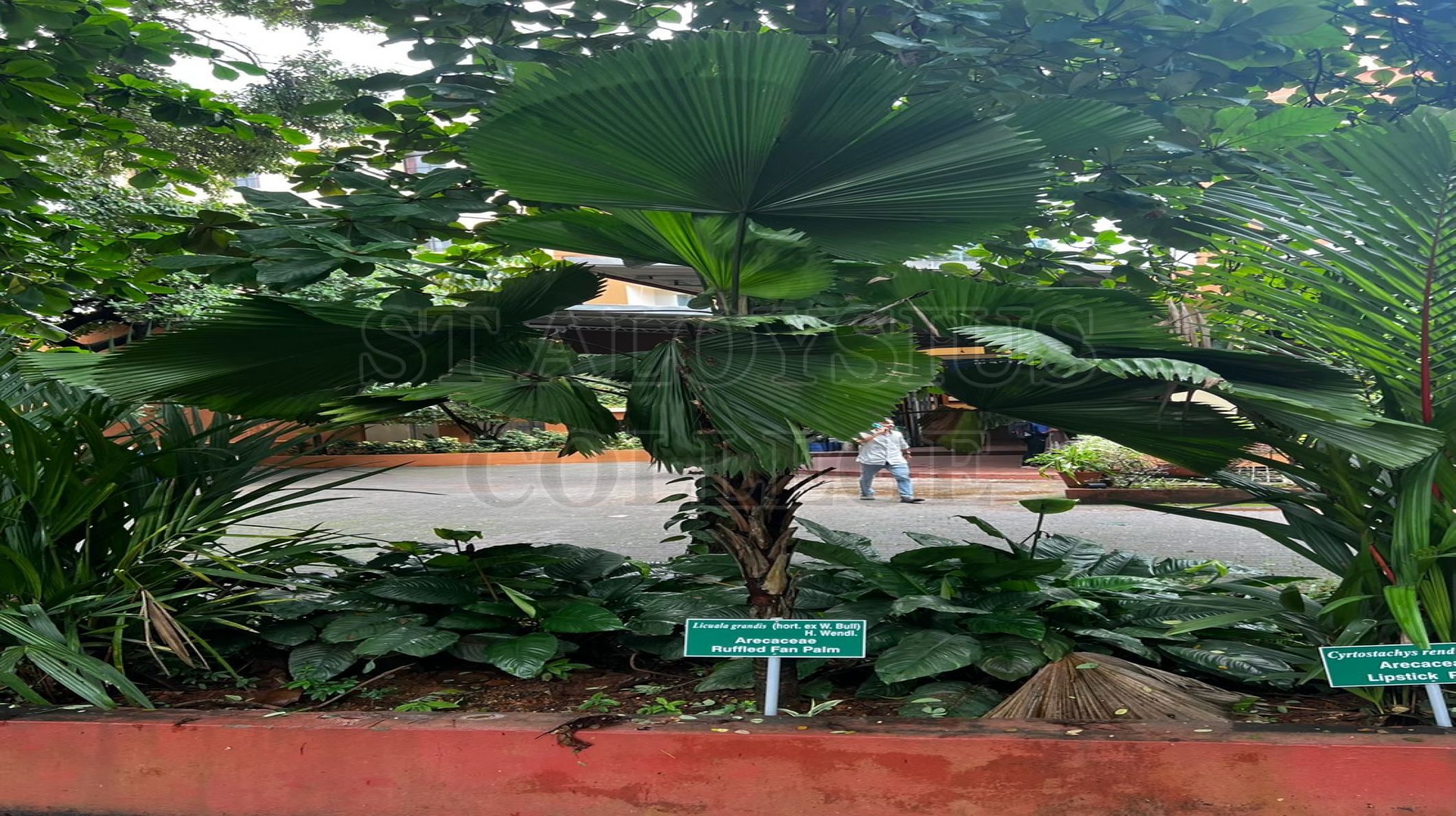 Ruffled Fan Palm
Family : arecaceae
Characteristic features:

Habit : palm
Stems: Solitary, upright stems to 3 m tall and 5-8 cm in diameter, ridged with leaf scars and some remnant fibers from leaf sheaths.

Leaves: Costapalmate, with a stiff, undulating blade, undivided, but corregated, and forming a semicircle. Leaf surfaces, deep green; leaftips, bifid. The petiole has a prominent hastula and is armed toward the base with small, curved teeth along the fibrous margins. The costa extends almost one-third the length of the leaf blade.
Flowers : Inflorescences (to 2 m long) are branched to three orders and extend beyond the leaves. Flowers are small, white and bisexual.
Fruits : small (1-1.5 cm), spherical, and red or red-orange when ripe.
Similar Trees
similar trees
you may like