Trees
Roxburgh Fig(ಅತ್ತಿ ಮರ)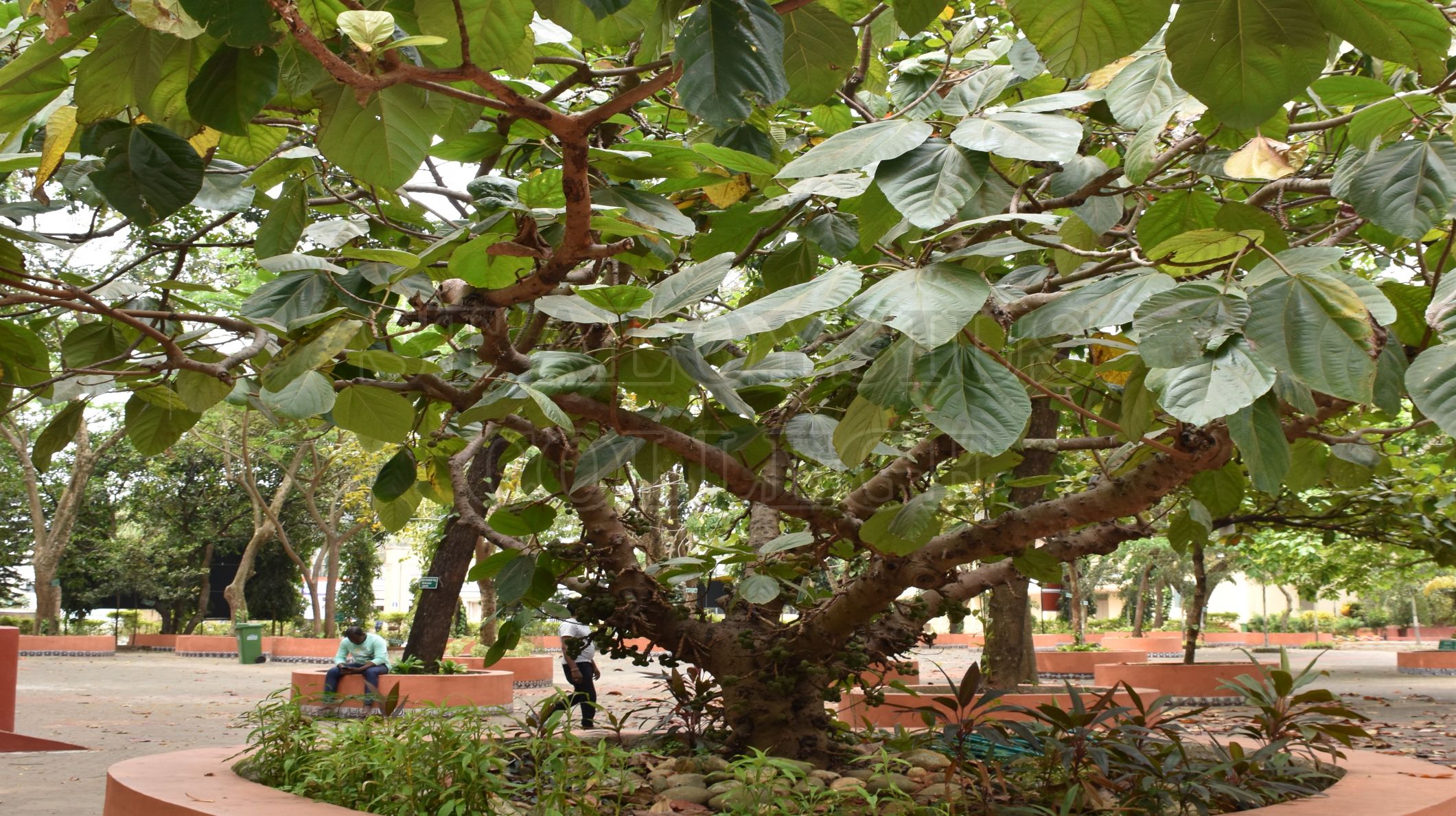 Roxburgh Fig(ಅತ್ತಿ ಮರ)
Family : Moraceae
Characteristic features : A small spreading tree without aerial roots. Leaves are elliptic to ovate - lanceolate acute or acuminate at apex . Flowers whitish, sweet-scented, in compound trichotomous cymes, usually from the scars of fallen leaves, rarely axillary. On short leafless branches from the trunk and large branches, pubescent, purplish or reddish when ripe . Berry ovoid, globose or oblong, pink.
Frequent in forests and also planted in avenues. Fruits are edible. Wood is useful for building and agricultural purposes. The bark and seeds are used in medicine. The leaves are antibacterial , and are used for strengthening the teeth and gums.
Flowering : More or less throughout the year.
Location: Mother Teresa Peace Park
Source : Department of Botany
Similar Trees
similar trees
you may like