Trees
Phoenix Roebelenii O'Brien.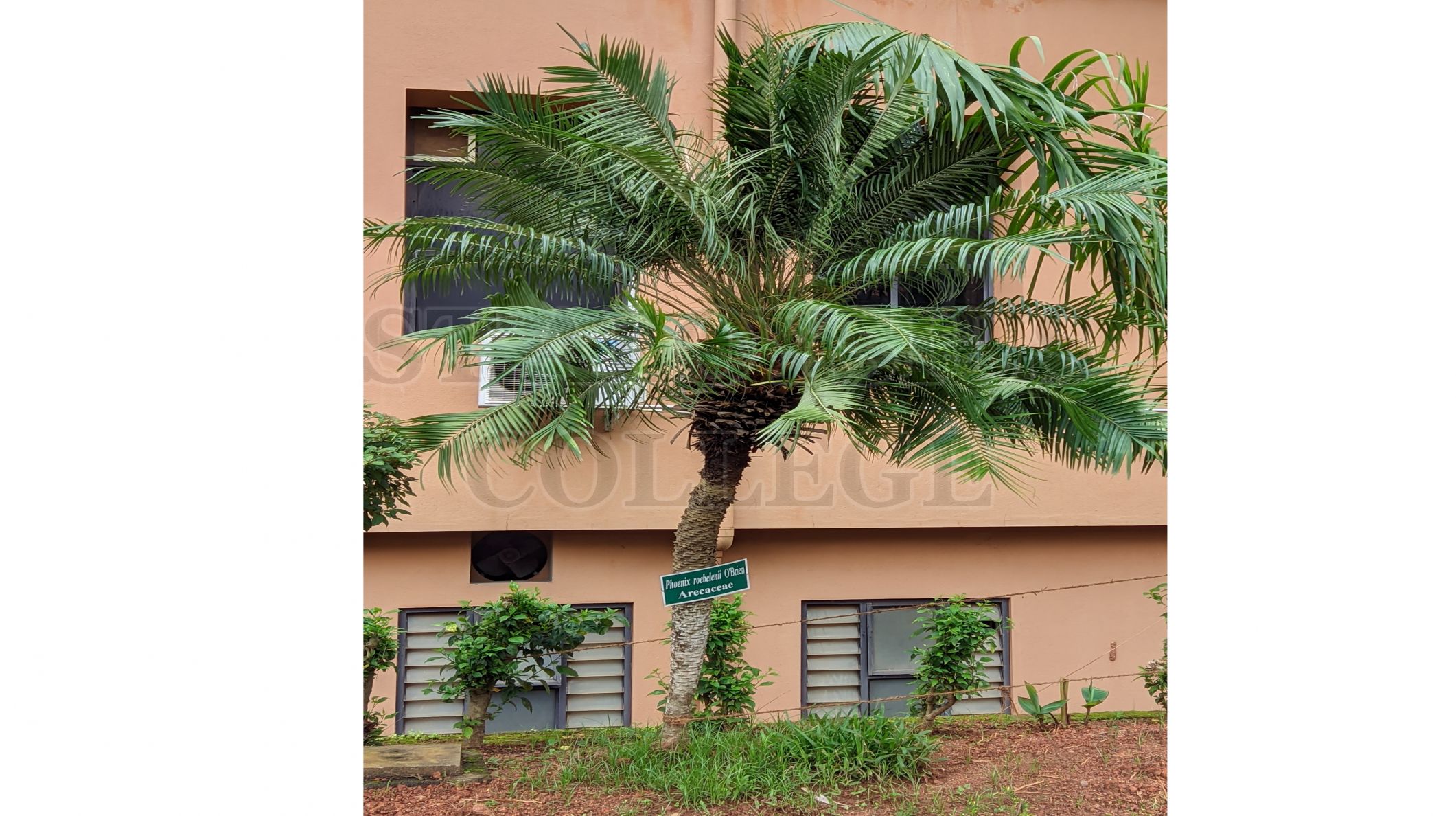 Phoenix Roebelenii O'Brien.
Family: Arecaceae
Characteristic features:
Habit : dwarf palm
Stems: Solitary, the smallest of the Phoenix palms, erect to 3 m tall and 8 cm in diameter near the base where spirals of fallen, woody leaf bases mark the stem; bulging at the top of the stem with old, triangular leaf bases and matted fibers to 20 cm in diameter. Wild individuals are sometimes clustering, but those in cultivation are almost exclusively solitary.
Leaves: Pinnate, induplicate, 2-3 m long, with a graceful, arching rachis which ends in a single leaflet; many narrow, pendant, deep green leaflets with white scurf on the leaflets, arranged in a single plane and evenly spaced; the lowermost leaflets (along the short petiole) are modified into sharp, thin spines; and no crown shaft is formed.
Flowers : Inflorescences to 75 cm long, and branched to one order. Cream-colored staminate and pistillate flowers are produced on different plants.
Fruits : up to 1-2 cm long, ovoid, and black when ripe.
Similar Trees
similar trees
you may like