Trees
Dragon Fruit Cactus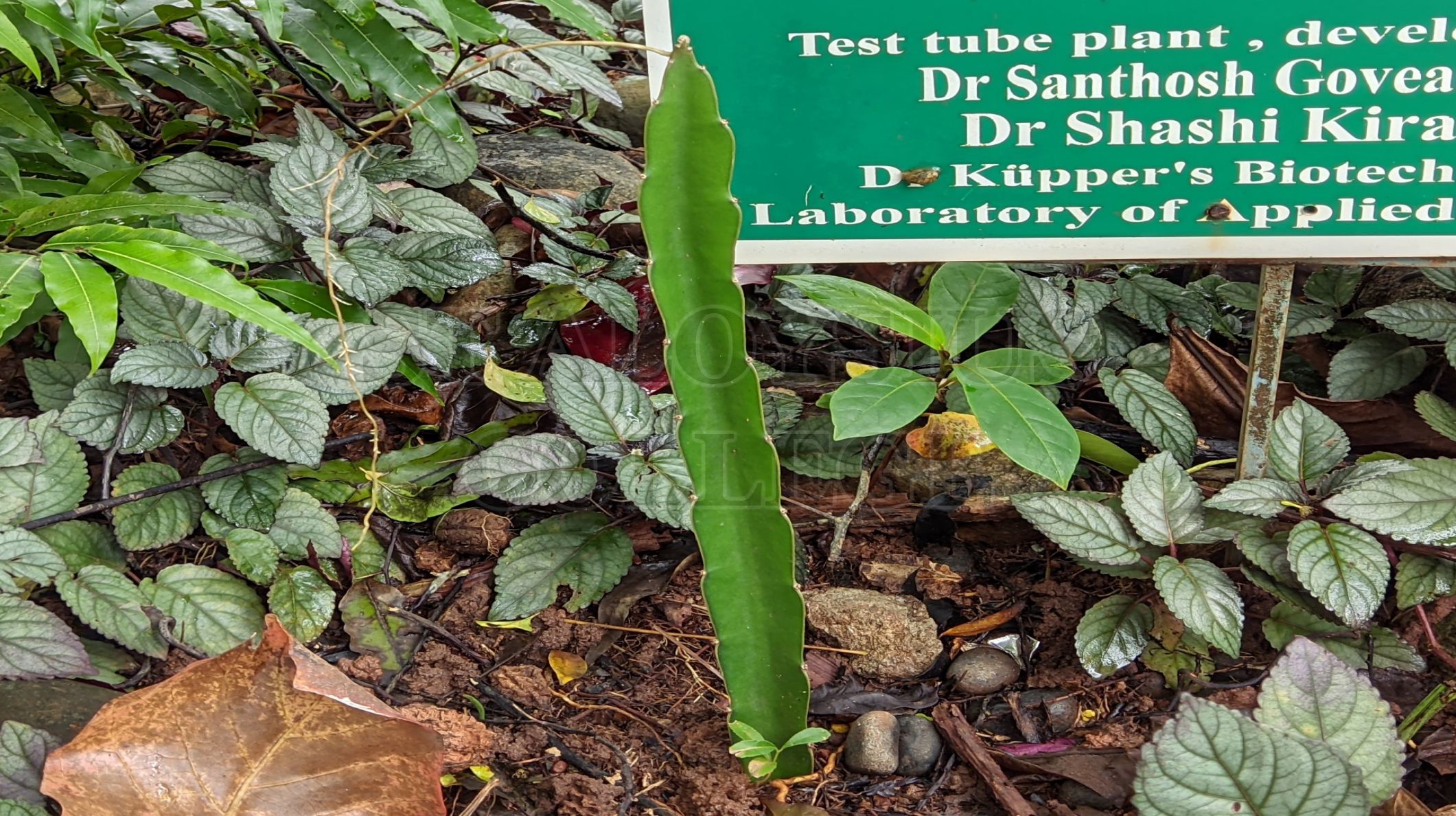 Dragon Fruit Cactus
Family: Cactaceae
Characteristic Features :
Habit : Herb, Climbing.
Stem : scandent, 1-3 (-10) cm wide, usually very thick; ribs 3 -4, margins straight to shallowly scallop-lobed; internodes 2-3.5 x 0.1-0.2 cm; often folded, areoles on prominences, bearing dense, short wool and 3-6 short, dark spines 2–4 mm, hairs 2, often bristle-like, soon dropping; epidermis grayish green, glaucous in fresh material.
Flowers : Flowers funnel-shaped, 22–30 cm long, strongly perfumed, young buds globular; cylindric-ovoid, ca 4 cm long, bracteoles narrow, foliaceous, numerous, imbricate, 1–2 cm long; receptacle stout, 10–15 cm, throat obconic, 6 cm in wide at the orifice, bracteoles foliaceous, persistent, particularly imbricating towards the base, green with purple margins; tepals 11–15 cm, the outer greenish yellow, the inner white; stigma lobes ca. 12, not forked; ovary covered with large, broadly to narrowly triangular, overlapping bracteoles, 0.5–3 cm.
Fruit : broadly ovate to globose, bright magentato purple.
seeds : pear-shaped, black, ca 10mm.
Significance :
Test tube plant, developed by Dr Santhosh Goveas & Dr Shashi Kiran from Dr Küpper's Biotech Unit Laboratory of Applied Biology
Similar Trees
similar trees
you may like