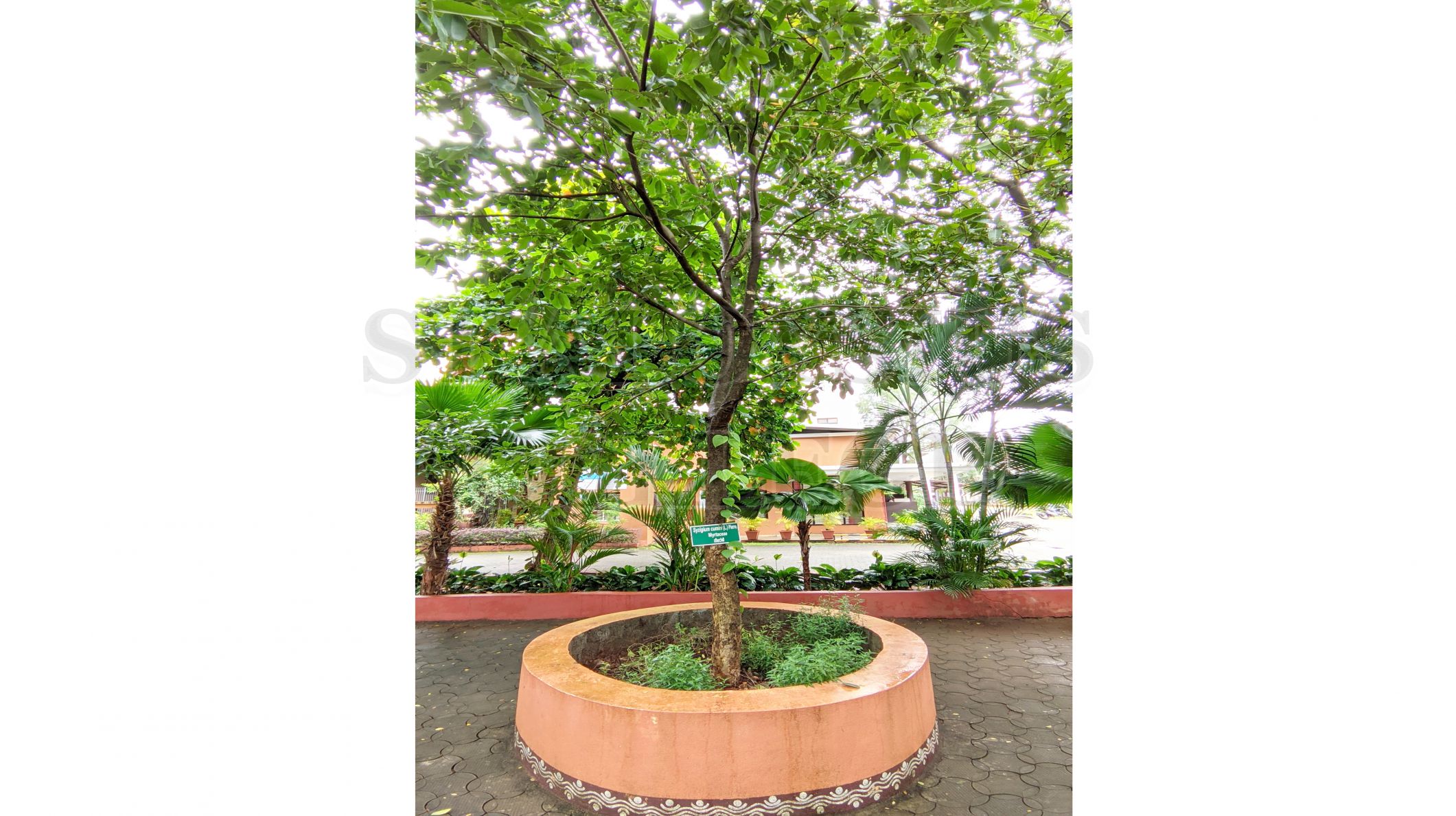 Indian Blackberry
Family : Myrtaceae
Characteristic features:
Habit : A big tree with white exfoliate bark.
Leaves : Opposite, gland-dotted, coriaceous, oval or elliptic-oblong, acute intramarginal nerve present, extipulate.
Inflorescence : Panicled cymes
Flowers : White, fragrant,calyx limb cup-shaped, teeth 4, petals 4, forming a calyptra, deciduous,stamens indefinite, many seriate, filaments filiform, anthers versatile, ovary-inferior, 2-celled, ovules many, style filiform.
Fruit : A juicy, purple berry with calyx remains at the apex, 1-seeded.
Flowering and Fruiting Time : February - April
Similar Trees
similar trees
you may like